20 FWMBA volunteers logged a total of over 100 volunteer man hours constructing off-road mountain bike trail corridor at Gateway Park at the January Gateway Park Workfest. Work is almost completed on the nearly 1.5 miles of new trail corridor. If not for the December Workfest being cancelled as a result of the pre-winter ice storm work would have been completed on the corridor. Once the new corridor is complete work will begin on establishing the actual trail. Below are photos from the January Gateway Park Workfest . . . . .
FWMBA volunteers meet prior to beginning the January Gateway Park Workfest at the East 1st Street trailhead.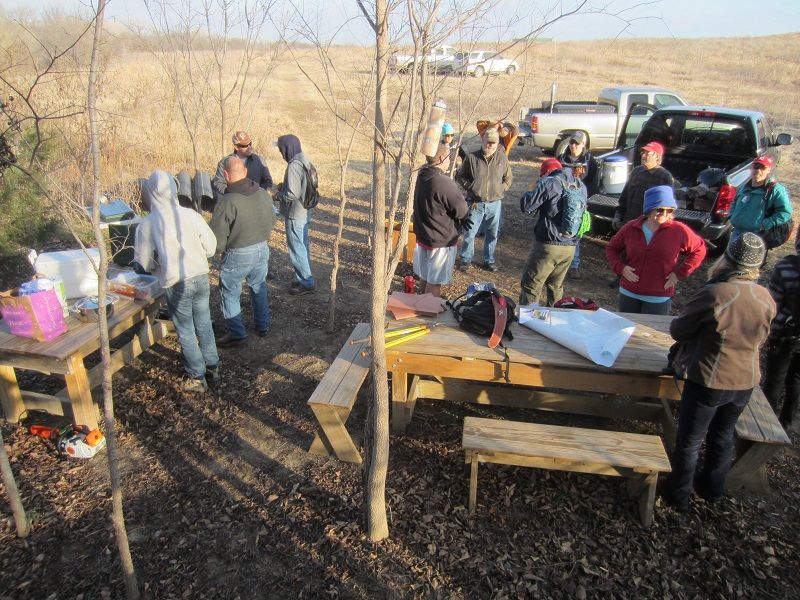 From the Gateway Park rally point.
FWMBA volunteers head out!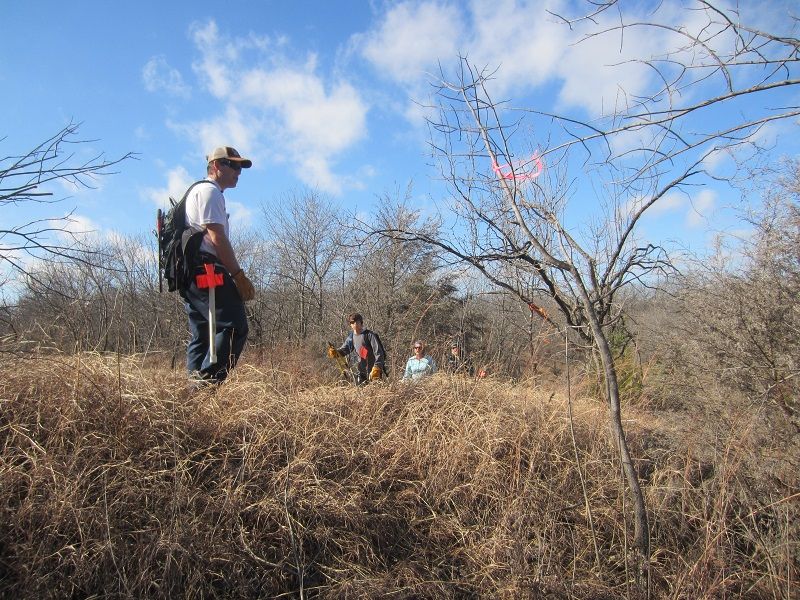 FWMBA trail stewards mark the trail with tape weeks before each Workfest to assure that everyone is working along the correct alignment.
The 3rd year of Eastside trail building will result in a trail with much elevation change.
Trail building is hard work, but it is fun too!
FWMBA volunteers cleared a large bur oak of green briar. In the future the tree will provide a rest area rather than a bastion of briars.
Cutoff from their roots the briars in this bur oak are doomed!
Traditional and vegetarian chili was the lunch of the day.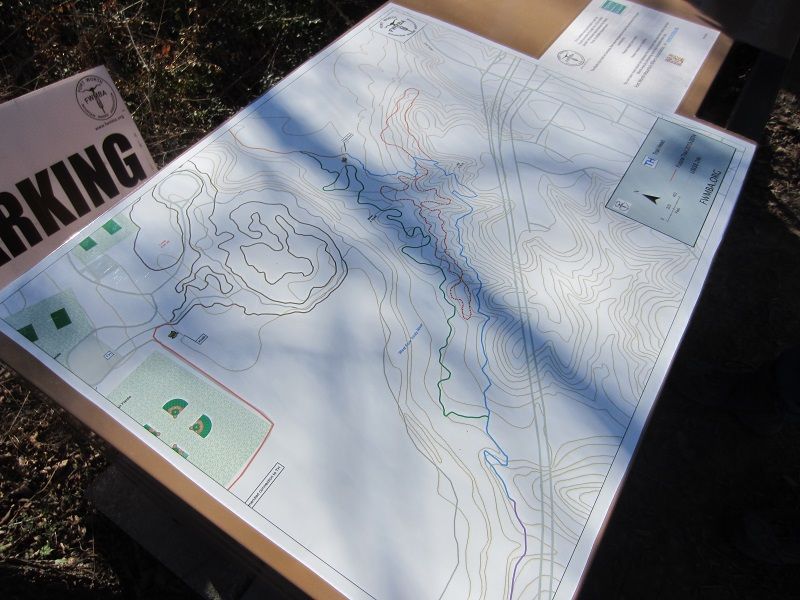 The red trail is what is being added during the 2013-2014 trail building season.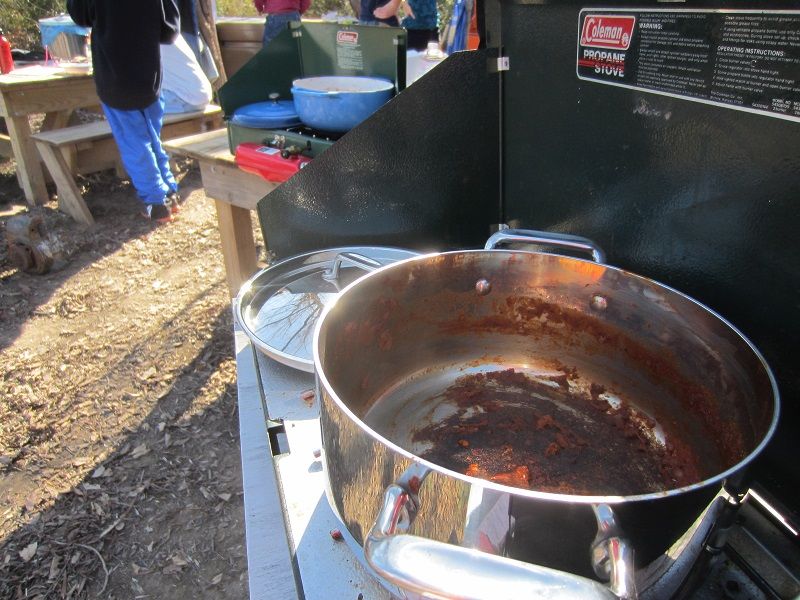 The chili was a hit!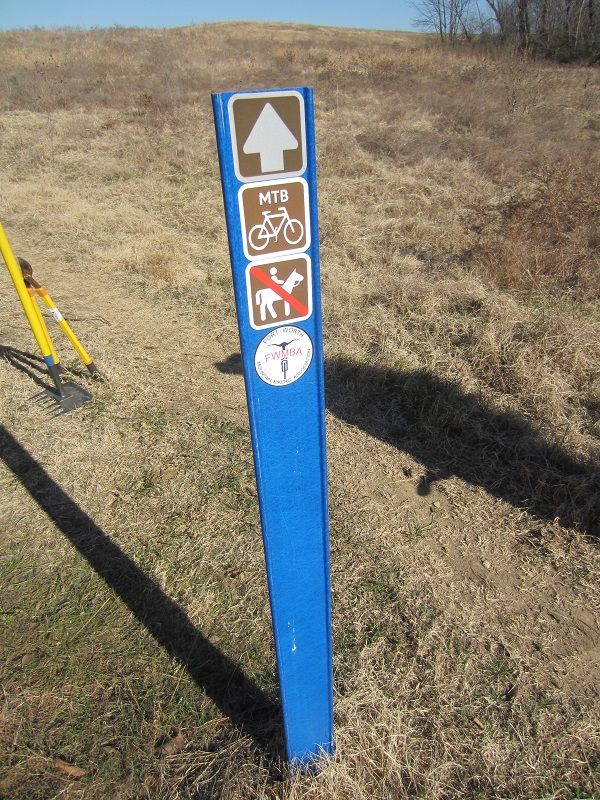 FWMBA will be installing 100 of these on the Gateway Park mountain bike trail in the coming months.
The next Gateway Park Workfest will take place on Saturday, February 1, 2014 at 8:30am at the East 1st Street trailhead. See you there!
M2