Although FWMBA hosted a small, impromptu Gateway Park Workfest back in October the morning of Biketoberfest, last Saturday, November 2 officially marked the beginning date of the 2013-2014 trail building season at Gateway Park. Below is a photo narrative of the day's festivities . . . .
The gas burn-off parking lot was packed as FWMBA volunteer Workfest attendees mingle prior to heading off to the Rally Point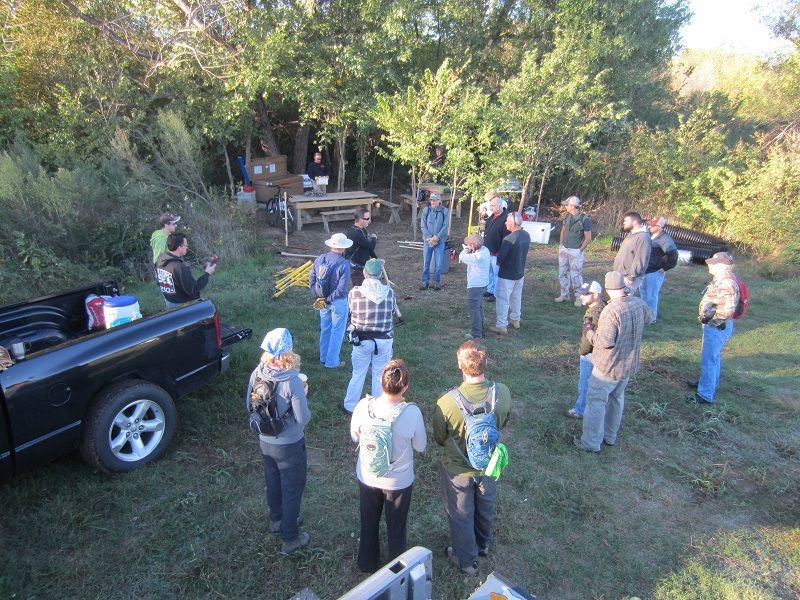 At the Rally Point, Gateway Park trail steward, Matt Kocian gives the "Circle of Death" speech to everyone. The "Circle of Death" is the distance to stay beyond as to not get clock in the head with a Pulaski by your fellow trail builder.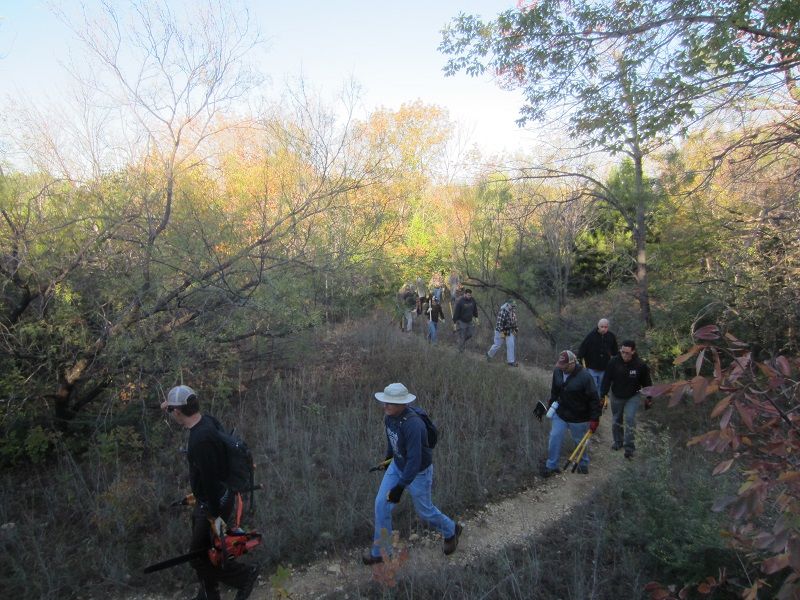 FWMBA volunteers heading out to build Singeltrack!
Kocian briefs the FWMBA volunteers on the day's tasks.
There is a method to the madness. Although everyone looks unorganized in this photo the October Gateway Park Workfest was all about building corridor.
Gateway Park trail steward, Andy Mans walks newly build trail corridor. All and all, nearly a half mile of new corridor was opened up for future Singletrack construction.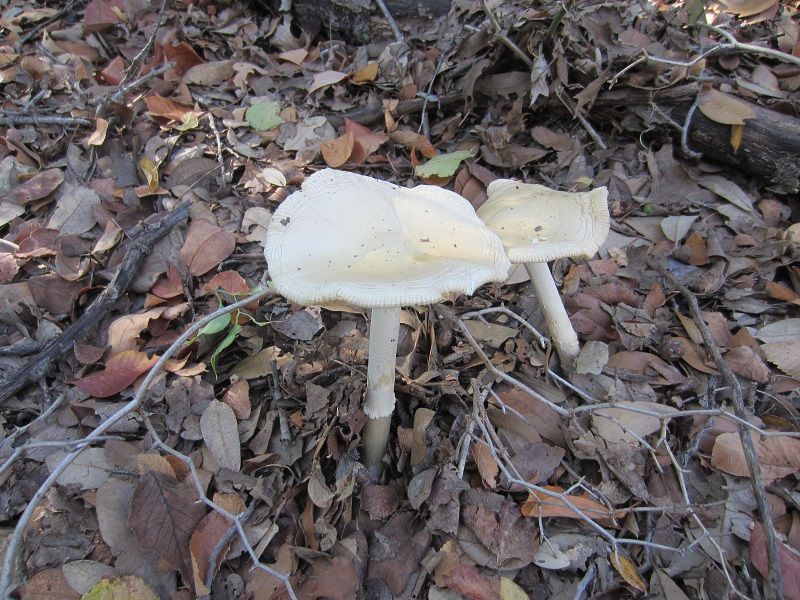 A sure sign of fall weather.
It always pays to look around at what nature provides.
A successful nest.
As always, the Gateway Park Workfests features a righteous feed.
Dogs at the ready!
A slightly out of focus photo of a prime FWMBA burger.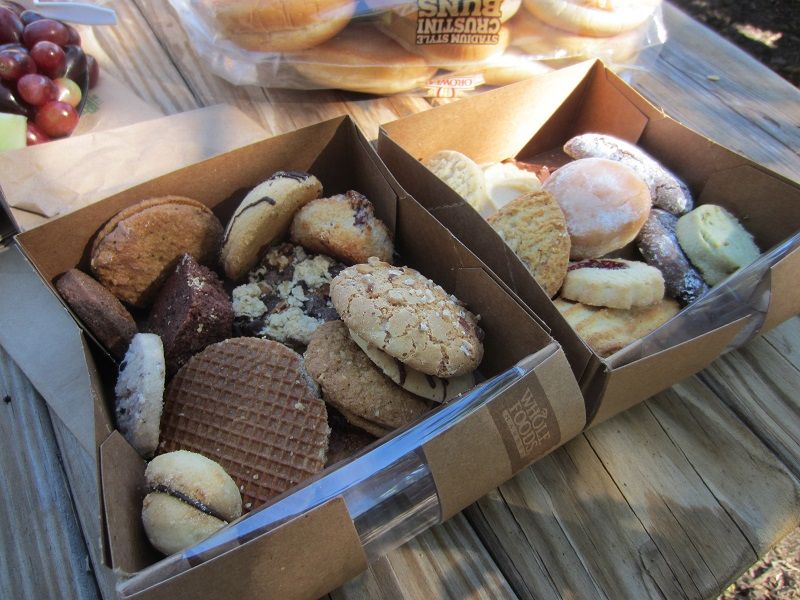 Post-burger delicacies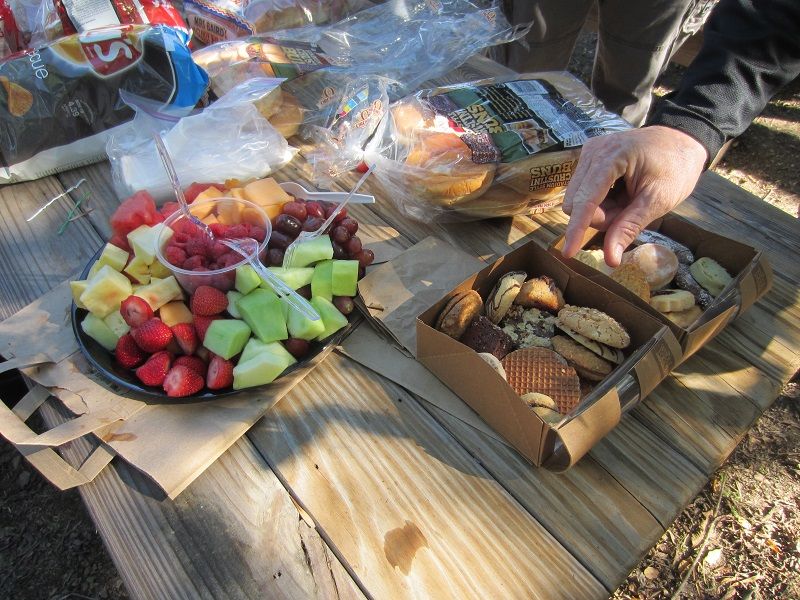 Gratuitous food pic! Note: The picnic tables and benches were built by Andy from materials salvaged from Fred's Texas Café's deck. Thanks for the wood, Fred's!
Donuts from October's Workfest!
Even CAT1 racers and trail stewards like donuts!
Thanks to everyone who attended the November Gateway Park Workfest! See you all on Saturday, December 7, 2013 at 8:30am at the December Gateway Park Workfest!
M2