Fort Worth, Texas – 5.5 Mile Gateway Park Trail Extension Begins!
Saturday, November 5, 2011
On Saturday, November 5, 2011 the Fort Worth Mountain Bikers' Association (FWMBA) began construction of their new 5.5 mile extension to the mountain bike trails at the City of Fort Worth's Gateway Park. The 501c-3 non-profit club's new trail extension will add to the existing 3 miles of trails already in the park. The trail is being constructed by volunteers from FWMBA and is funded by monies raised by the club.
Under a bright early morning Texas sky and cool weather FWMBA Gateway Park trail steward, Matt Kocian leads a seminar on trail building safety.
Kocian describes the work to be done and where it will take place.
FWMBA volunteers work to clear corridor for future tread work. Note the orange tape in the trees marking the future trail alignment.
FWMBA trails are constructed using hand tools.
The result is corridor and tread ready for mountain biking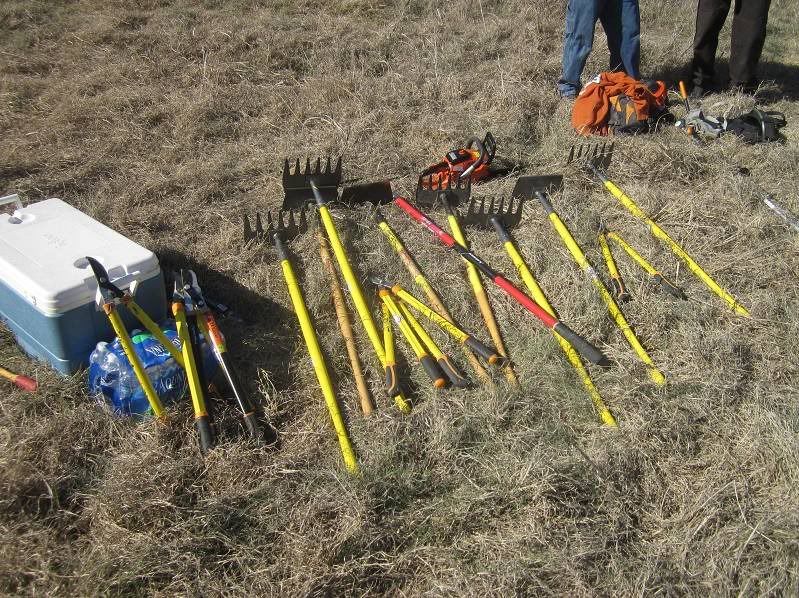 Tools of the trade. FWMBA has contributed nearly 7,000 man hours to Gateway and Marion Sansom Park's building and maintaining their trails.
Everyone gets into trail building!
Prior to our lunch break FWMBA volunteers hiked to one of the summits in Gateway Park to check out the views.
The new mountain bike trail extension in Gateway Park will feature many amazing views of downtown Fort Worth and the surrounding area.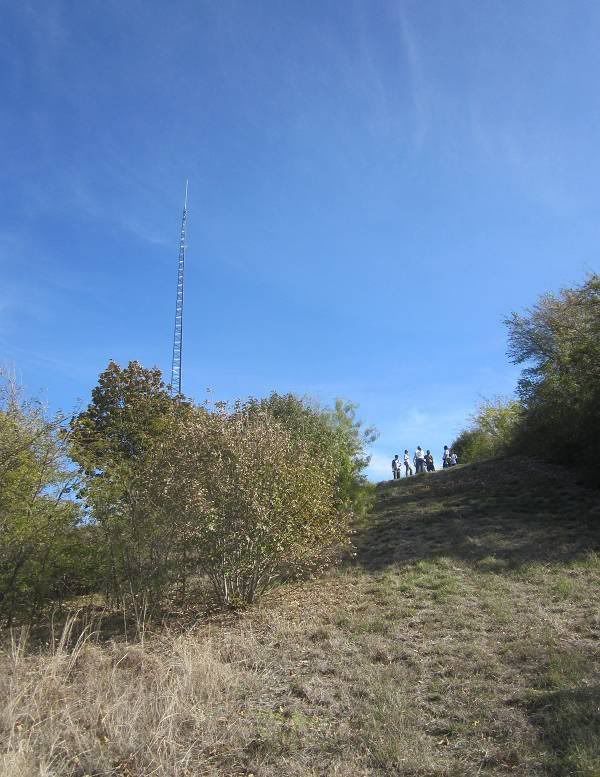 Gateway Park features some excellent elevation changes!
Back at our rally point it was time for lunch! Trail building icon, Paul "Shadow" Johns (left in black hat) and Matt Kocian (blue shirt) talk about the finer points of grilling as FWMBA I.T. guru, Bill Coston looks on. Shadow has contributed nearly 5,000 volunteer hours to Texas mountain bike trail construction.
Brauts + Tortillas + Mustard = Trail Building Food!
We all enjoyed the nice fall weather during our lunch break after the mornings work. The 20+ volunteers constructed 850 lf of groomed single track before 11:00am. Nice work!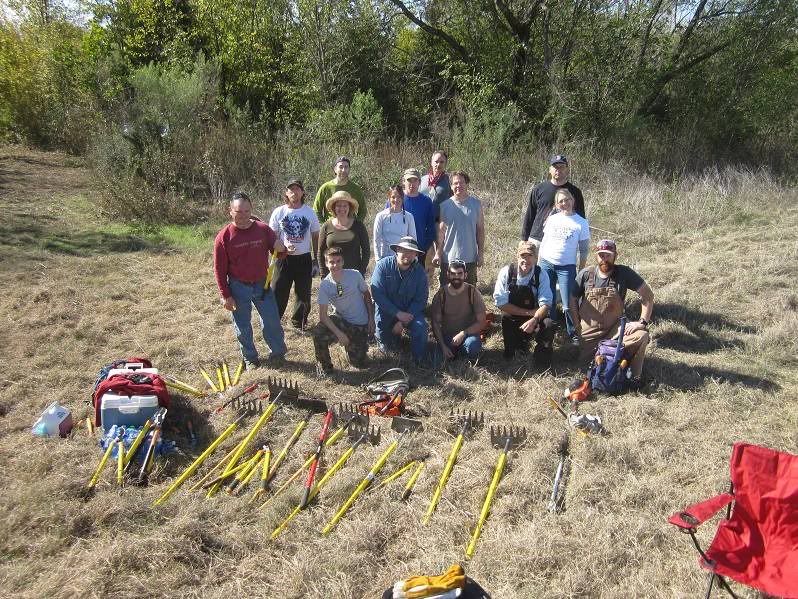 After lunch we gathered around for this photo opt before heading back to work. 150 volunteer man hours were contributed to Gateway Park!
The next Gateway Park Workfest will take place on Saturday, December 3, 2011 at 9:00am! Spread the word! Tell your friends and neighbors! Be there!
Meet at the abandoned parking area on East 1st Street immediately east of the Trinity River.
M2