jersey wrote:
Rev wrote:
nice work Jersey. Setup looks good and the glass of wine is a nice touch to a long day.

My setup has moved everything of weight to the frame pack and in my backpack. I try not to put anything on the bars. Weight up there played with the handling of the bike too much for my tastes. Did you have issues with this?
Could definitely feel the additional weight on the bars. Played around with locking out the fork, redistributing the weight, etc. I find that too much weight on the back destroys my ass on a longer ride. Too much pressure on the saddle i suppose. It's a give and take, so I just keep trying different things.
my setup: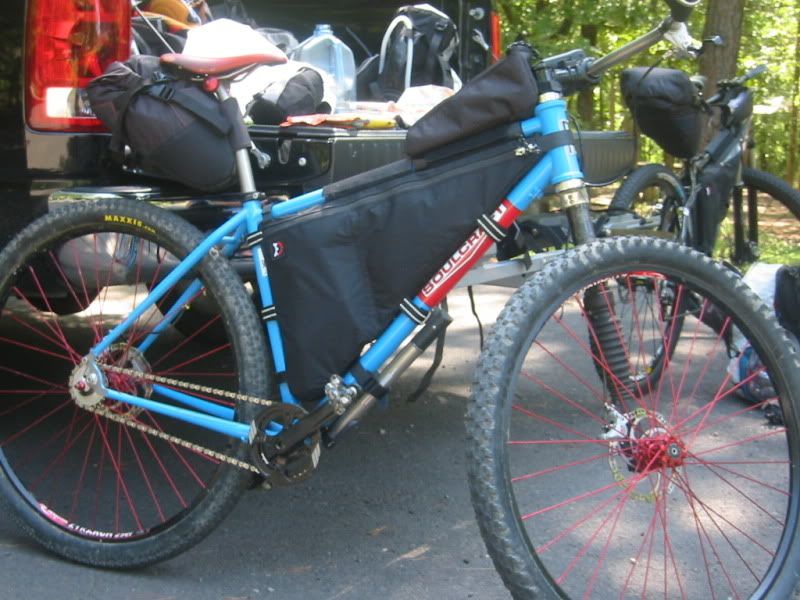 most of the heavy items in the frame bag near the bb.
Food and some clothing plus water on my back
warming layers and sleeping bag/bivy in seat bag
Oh.. and the feedbags are not up for sale they have other uses. But I do think I have an extra Jand frame wedge.